A cuddle party is an event designed with the intention of allowing people to experience non-sexual group physical intimacy through cuddling. Cuddle parties are described by organizers as "workshop/social-events" that gives adults an opportunity to "give and receive welcomed affectionate touch in a no-expectation, friendly setting, according to your needs, desires, interests, and boundaries." Cuddle parties are described as non-sexual events but kissing may occur at some parties.
A cuddle party is a group experience, while the one-on-one analog is a cuddlebuddy relationship. However, "cuddle-buddies" are almost always ongoing relationships after being formed from prior relationships (friendship, etc). Whereas in formal cuddle parties usually each person only has prior bonds with part of the total membership and the membership relationships are often not ongoing (e.g. same group may never meet again or only a few times).
Maybe referred to as a "puppy pile party" or "Contact Comfort Gathering" depending on the political sensitivities of the sponsor. (-Wikipedia)

YOU GUYS. THE THIRD ANNUAL WORLDWIDE CUDDLE PUDDLE PARTY IS...WAIT FOR IT...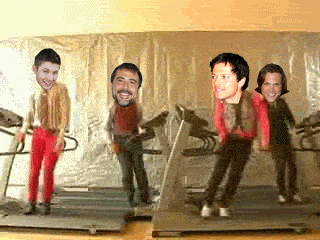 JANUARY 28TH.

WE GOT THIS. WE SO GOT THIS. HELLATUS ENDS WITH A CUDDLE PARTY.